Ghana Community Radio Network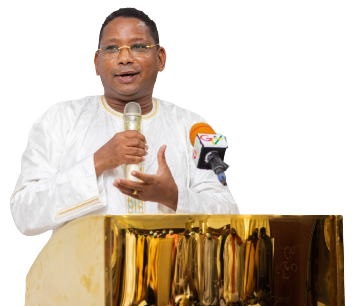 GCRN aims to enhance the use and build the capacity of Community Radio to enable marginalized communities and groups to generate and share their knowledge and experience, to participate in discourse and decision-making at every level, to develop the richness of their culture, and to strengthen their communities as part of the national and global family.
In line with SDG 16 (Peace, Justice and Strong Institutions), the aim of CR-SDGs is for Community Radio and the Right to Communicate through the air waves, especially of disadvantaged communities, to be recognized, validated and maximized as necessary and indispensable to the SDGs.
In particular, CR-SDGs seeks to enable the communities served by GCRN-member stations, especially those most disadvantaged among them, to:
Ground and prioritize the SDGs according to their lived experience and aspirations and,

Using this enhanced understanding of the SDGs:

Assess the performance of and elicit greater responsiveness from duty-bearers at local government level,

Inform their respective votes in the MMDA (local government) Elections and MMDA Referendum in December 2019 and track their outcomes.
These objectives are being achieved by 21 GCRN member stations through the broadcast of participatory programmes and community engagement activities around three major themes: the SDGs, the MMDA Elections & the SDGs, and the MMDA Referendum & the SDGs.
Educational Information Jingles – dubbed "InfoJingles" by GCRN – have also been developed around the three themes, translated by the CRSs, and are currently being broadcast in their various local languages.
A CR-SDGs broadcast series, centered around the three themes and which incorporate community engagement activities, has also been developed and is being broadcast by the 21 stations.
Alongside these activities, GCRN together with its member stations is advocating for Community Radio and the Right to Communicate – more specifically, for the arbitrary restriction of Community Radio stations to a 5-km broadcasting radius, imposed by the National Communications Authority, to be removed.
Know more about our partners GCRN